As the American pecan harvest draws near, pecan growers and pecan shellers are gearing up for a surge in pecan exports. The US has long led the world's pecan market in both production and consumption.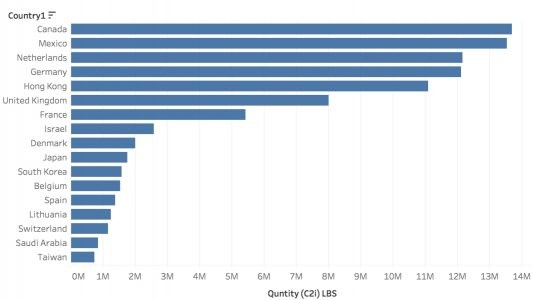 A little more than a decade ago Americans introduced pecan nuts to the China market and slowly developed America's second largest customer. However, when the trade war between China and the US escalated, pecan shipments to China slowed. Tariffs went to nearly 50% and shipments to China dwindled. Over the past eleven months shipments to China have totaled 13,527,980*. While shipments to China are mostly in-shell pecans, its is the shelled pecan exports to Canada and Mexico that have been most consistent. The trading partners to the North and South continue to be strong markets. When looking at exports by region, Europe leads with just under 49 million pounds delivered over the past eleven months. The large majority of the exports ship during the upcoming harvest season with the new crop being harvested, customers are eager to purchase.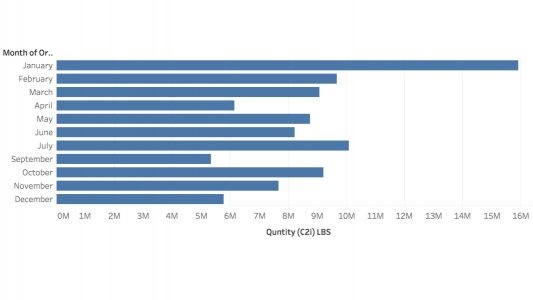 *Data includes Hong Kong and Mainland China together – APC July 2019 Report
**Monthly pecan data does not include amended pecan export numbers, currently the data is only offered as a cumulative total and does not amend any specific month. Data shown includes only the data as first reported.